Gene Bernshtam on the Financial Fundamentals of Repositioning Real Estate
Gene Bernshtam advises clients to look beyond the obvious financial aspects of repositioning a distressed real estate property. Often, he says, investors find themselves blindsided midway through the development process; finding too late that the perceived value of the investment was overestimated. Real estate is a viable portfolio diversification tool but only if it has been solidly established as a sound investment strategy, says Gene Bernshtam.
The obvious financial aspects of real estate repositioning include the purchase price of the property, the profit-earning potential of the redeveloped building, and the time frame for its ROI. These factors are based on the analysis performed, with consideration to the location, tenant demand, operating costs, the asset's identity, and the asset's position in, or relationship with, the community.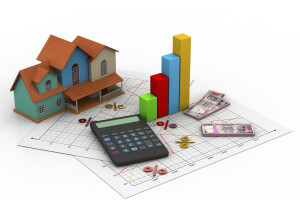 There are other financial factors to be considered as well, and often, says Gene Bernshtam, this is where the issues arise. These factors are directly involved in the development of the property. Costs of improvement include the structure itself, engineering systems, structural retrofitting, checking and addressing toxicity (presence of toxic materials), and energy efficiency. There are also environmental concerns that need to be checked, as well as local regulations that cover the redevelopment and repositioning of the property, Gene Bernshtam adds.
There are instances where these expenses cost more than the actual purchase price of the property, which is why Gene Bernshtam strongly recommends that investors closely work with an asset manager to determine if the investment is worth the risk.
In future posts, Gene will talk more about the role of an asset manager in real estate investment, as well as other real estate related topics. The reader is invited to bookmark this page to keep updated with his latest posts. Stay tuned!
---